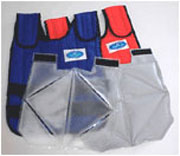 COOLING VESTS
WITH COOL PAKS

HARD HAT COOLER INSERTS

FIRE FIGHTERS
Cool Zone's controlled-temperature phase change technology outperforms all the competition in fit, form and function.  Cool Zone is the original technology that proved its metal during the ValuJet investigation in 1996.   Our Heat Transfer Formulas, Thermal Wave Sealing and designs offer superlative features you won't find elsewhere.  

Cool Zone's technology has been extensively instrumented, field- and human factors tested proving our technology safely increases work tolerance time by 22% with no significant change in core body temperature, blood pressure or heart rates**. 
**Tested by Alamo Research Lab

Cool Zone maintains the "optimum cooling temperature" required for maximum heat abstraction providing hours of effective relief from the health risks associated with heat related illnesses. Test reports, a list of numerous users, proven applications, and articles on our technology and heat stress are available at your request.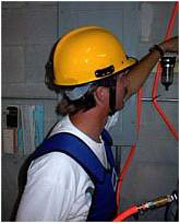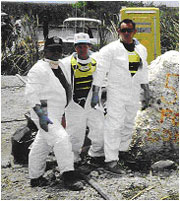 SPILL RESPONSE TEAMS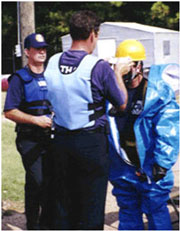 HAZMAT TEAMS